The Intelligencer: "In the 145th, we pick Cole"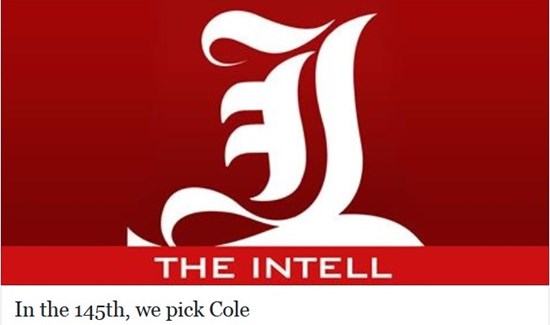 Published by The Intelligencer · Oct 26, 2016
Following in the footsteps of longtime Republican state Reps. Marvin Weidner and Paul Clymer in the 145th Legislative District, GOP Rep. Craig Staats is seeking his second term representing the Upper Bucks district. Included in the district are East and West Rockhill, Milford, Perkasie, Quakertown, Richland, Richlandtown, Sellersville, Springfield and Trumbauersville.

The district's long tradition of Republican representation presents a stiff test for Democratic challenger Vera Cole. Nevertheless, voters would be making a mistake dismissing the candidacy of Cole, who heads up the Energy and Sustainability Policy program at Penn State University.

Staats has settled in comfortably in the Republican-controlled state House. We might say a little too comfortably. He cites his biggest achievement of his freshman term as the on-time passage of a $31.6 billion state budget for 2016-17 that included no sales or income tax increases. Critics have panned that budget as unbalanced, however, even though Republicans claim otherwise.

Staats really surprised our editorial board when he said there exists great camaraderie among Harrisburg lawmakers. Such good feeling was hardly evident when a stalemate over the 2015-16 budget dragged on for nine months and caused genuine hardship for school districts and social service agencies all over the state. Staats agreed with our characterization of that deadlock as a "debacle" but said the budget that was finally passed was worth it, i.e., it contained no general tax hikes.

In fact, while speaking of spending more money — one area was on job training in lieu of a significant minimum wage increase — Staats didn't have much to say about where additional revenue would come from. He spoke approvingly of the Republicans' hybrid pension plan for new state employees and teachers but had no answer when asked about the pension funds' $60 billion deficit.

Cole clearly has different and, we believe, more realistic ideas when it comes to fixing Pennsylvania's money problems. She would address the tax system itself and isn't afraid of raising revenue, if necessary, with variable taxation on different kinds of income, plus an expansion of the sales tax. She supports a higher minimum wage of $15 an hour and believes robust public education is preferable to charter schools. Both she and Staats seem to favor a longer term of office than two years. Staats said term limits should be dictated at the polls; Cole supports a set term limit.

Staats said his biggest disappointment as a first-term lawmaker was the level of frustration he experienced in Harrisburg. Voters, too, are frustrated by the political polarization that exists despite Staats' claims to the contrary. Cole, we think, would bring a fresh outlook to the office, and the leadership skills she's honed in the private sector could prove invaluable.

We like what Cole brings to the table: an enthusiasm to serve the 145th that's not grounded in party ideology. She has our endorsement.