State Representative Candidate Vera Cole Announces Endorsement from Sierra Club
Quakertown, Pa. – Today, Dr. Vera Cole, faculty member at Penn State and president of the Mid-Atlantic Renewable Energy Asssociation (MAREA), announced that she has been endorsed by the Sierra Club for her bid for the 145th District for the Pennsylvania House of Representatives.

"It's rare for the Sierra Club to be able to find a candidate as well suited to its goals as Vera Cole. She's already leading the clean energy revolution we urge other people to join. At Penn State, she's training students in sustainable practices we hope soon will become standard for the industry," said BillBrainerd, the Political Co-Chair of Sierra Club Southeastern PA.
In response to the endorsement, Vera Cole stated, "I'm humbled by the support of the Sierra Club and deeply appreciative to all the residents in our District who share my concern for the environment and love of nature. Maintaining the environment helps the health and wellbeing of everyone and strengthens our local economies. Keeping our families safe and happy and our businesses thriving will be top priorities of mine as state representative."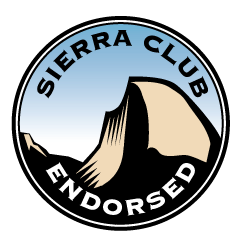 ###

More information about Vera and the campaign, visit http://veracoleforpa.com.

About Vera Cole

Vera Cole is a longtime resident of West Rockhill Township. She has spent her life working in engineering and education, especially related to clean energy and the environment. She is running for state representative to bring opportunity to all residents of the district, pledging to work tirelessly to make sure every person who puts in the work has the ability to succeed. She has a PH.D. in Information Science & Technology from Drexel University, as well as a M.S. in Industrial Engineering from Arizona State University.

Vera and her husband of 25 years, Martin Simon, have lived in Upper Bucks County for over 20 years. Their family continues to reside in the area, including a granddaughter who attends school in the Quakertown Community School District.